ERROR 404 - PAGE NOT FOUND
The page you're looking for is not on this website, it is possible that it has been moved or deleted
Below we suggest some of the contents that we think might interest you::
North of Ibiza, San Miguel Area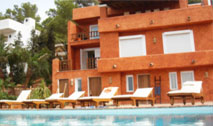 Spacious, light and full of character, Casa del Mar is a true jewel of Ibiza's north. Boasting breathtaking views over the sea and across the mountains and pine forest from every room in the house, plus a divine infinity pool that feels as if it is perched on the horizon, this is luxury-meets-nature for those looking to escape city life or discover a new side to Ibiza.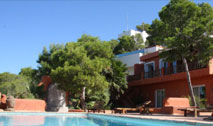 Step into another world upon arrival at Can Avy, as you breathe in the fresh, mountain air filled with the fragrance of fresh pines and experience sunset views like no other on earth. This six-bedroom hideaway Ibiza villa is 100 percent escapism, whether for families or friends wanting a slice of Ibiza's northern life.

Boasting breathtaking views no matter which way you look, plus striking design fused with elegant and exotic décor, this luxurious eight-bedroom Ibiza villa features multiple options and entrances, perfect for large groups holidaying together yet who require their own space.

Southeast of Ibiza, bay of Talamanca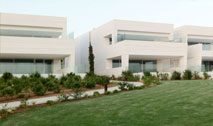 The villa is set back in the pine covered hills 2 minutes walk from the beach, local supermarket, bars and restaurants. Talamanca can be reached by car, bus or boat with the airport approximately 9 kms to the west.