The Weather: Mediterranean Climate
Ibiza is a clear example of a Mediterranean climate: mild winters, with an average temperature of 15°C (59°F); and hot summers when the temperature is around between 27°C - 30°C (80°F - 86°F). This, in practice, signifies that visitors need to pack a jumper or light jacket in their suitcase if they are coming to the island in the months of October, November, December, January, February, March and April (although we would also recommend to bring a coat of some sort just as a precaution); in the months of May, June and September you can opt for simple jackets; whereas in July and August it is recommended to dress in fine cotton or linen.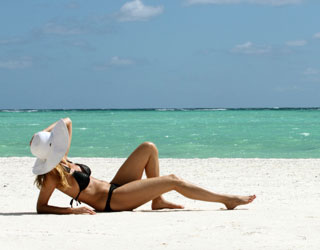 In terms of whether or not to pack an umbrella it is necessary to take note of the fact that Ibiza registers around 2,800 hours of sun per year. There is hardly any rainfall and, when there is, it's usually during the autumn and winter months. For the rest of the time there is usually no need to worry about taking a long walk along the beach or going on a whole day trip. You can rest assured that you will enjoy ideal weather conditions.
Of course, if your trip is more about discovering a place rather than bathing on the beach we would recommend that you visit the island during May and October, this is when the island is its greenest and there is hardly anybody on the beach, that way you are able to enjoy the amazing views and the beautiful landscape without "interferences".
Due to its location the winds that blow on Ibiza come from the west-southeast in winter and from the east in summer. Any time is great for sailing or windsurfing on its waters but we recommend any time between October and April. By way of curiosity, it is said that according to many scholars the "Odyssey", the island on which Aeolus lived, God of the winds, could be one of the Balearics; perhaps our Ibiza?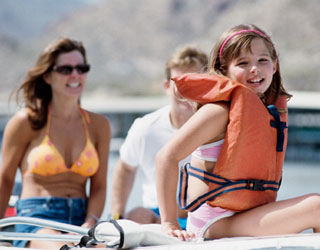 The climate of the island favours all types of activities and provides different attractions, in this way you could say that any time is good to visit. Indeed the weather is variable but the sun always has prominence causing activity to hardly wane. You can always find the same businesses, restaurants and places of interest open in autumn and winter. Enthusiasts make the most of the breeze and currents, this island never disappoints.
It's safe to say that the weather is another of the islands most alluring aspects, slow and steady. To say that it enjoys the perfect Mediterranean climate would be an exaggeration, but we have to admit that it's very close. So we invite the readers to visit at any time. There are no "grey days" here.