Why choose our Villas in Ibiza?
Ideal coves for the whole family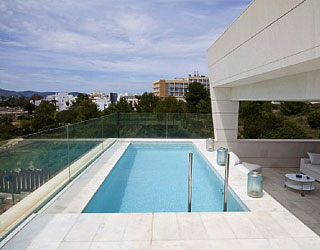 If there is one destination which fascinates everyone it is Ibiza. Whether for its legendary sunsets, its old legends, its animated nightlife or its landscape like no other, the island is a place that we have all thought about visiting at some point in our lives.
We know that a trip like this is special, that nothing is left to chance and that it is planned in an exquisite way. Our villas are at the height of these requirements: we have taken a lot of care to choose the locations and we have exerted maximum dedication into their interiors to ensure that they are both comfortable and exclusive; so a stay in Ibiza becomes a pleasant and unforgettable experience.
Whether by car or even by boat these villas have perfect connections to the city and other points of interest. If you are new to Ibiza you can begin your journey of discovery with our villas as a central point; if you are a regular visitor you will be just a few minutes from your favourite place on the island. Whether you're looking for adventure or complete tranquillity you're guaranteed to find what you're looking for.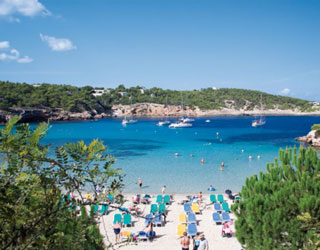 You will find yourself close to the most emblematic beaches, the most interesting towns and the most fantastic views. The only complication will be choosing which place to visit next. Yet, given the style, comfort and location, you can even just spend the day at the villa, beside the pool or admiring the views. A day of total relaxation!
If on a day of complete relaxation you feel like going to the beach, you won't have to go far. The villas are located next to recognised and suitable beaches and ideal coves for the whole family, prepared for a great many activities with all classes of service, including shops and bars, very close by. You won't need to worry about anything, just to rest or begin your own adventure on the island.
Our intention is for you to enjoy a pleasant and comfortable stay but also to do it independently so that you can freely decide what to do each day. This is the spirit of Ibiza and, therefore, of us.