About Ibiza: A philosophy of life
IBIZA Magic? Harmony? "A philosophy of life"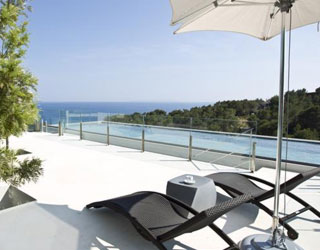 We find ourselves on the Mediterranean Sea. Near to the Iberian Peninsula proudly stand the Balearic Islands. One of them, the closest to the Valenician coast and the 3rd largest, is Ibiza, also known as Eivissa.
It was called "Ebusus" by the Romans, its name meaning "Bes Island", a Phoenician God. For the Greeks, along with Formentera, it was one of the "Pitiusas" (the Pine islands). The idea of a place surrounded by a warm, calm sea, full of beautiful trees, white sand and, what's more, it is a place to live that is worthy of the gods, no?
Many years have passed since then, but Ibiza is still associated with paradise: a little bit of heaven (around 40km by 15km) whose capital is over 2500 years old and inherited the name of the island as well as having learnt to reinvent itself without losing its charm.
Have faith in its tranquil atmosphere, its bars and markets, as well as its modern port and airport, or the shops, cafes and incredible nightclubs.
With this varied atmosphere it is not unusual to find yourself with fisherman, people looking for a quiet holiday and people looking for a wild club…all in the same day. Many say that the magic of Ibiza is down to this diversity.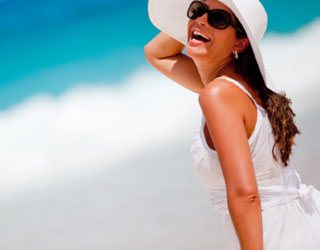 Thanks to its atmosphere and its rich history and culture (and ecology) the fame of this island has spread to all 4 corners of the globe. Nowadays when we see a couple dressed in light, bright white clothing, we know that they like "Ibiza fashion", the artisan jewellery of the area is one of the highest valued: if you buy something from a market in Ibiza then it will almost definitely have a certain aura which increases its sentimental value. We have even heard of one radio presenter who said that a certain song "sounded like Ibiza."
To explain the feeling that its name provokes is complicated. Is it magic? Is it harmony? For many this sensation extends to the typical gastronomy of the place in which elements as different as a fillet of ray and almonds coexist but give way to a fascinating and delicious combination when they are mixed.
To summarise, with Ibiza something strange happens: when we say that it is "more than a place it is a philosophy of life" we know that we are not reciting an old slogan: we know that what we're saying is the absolute truth.